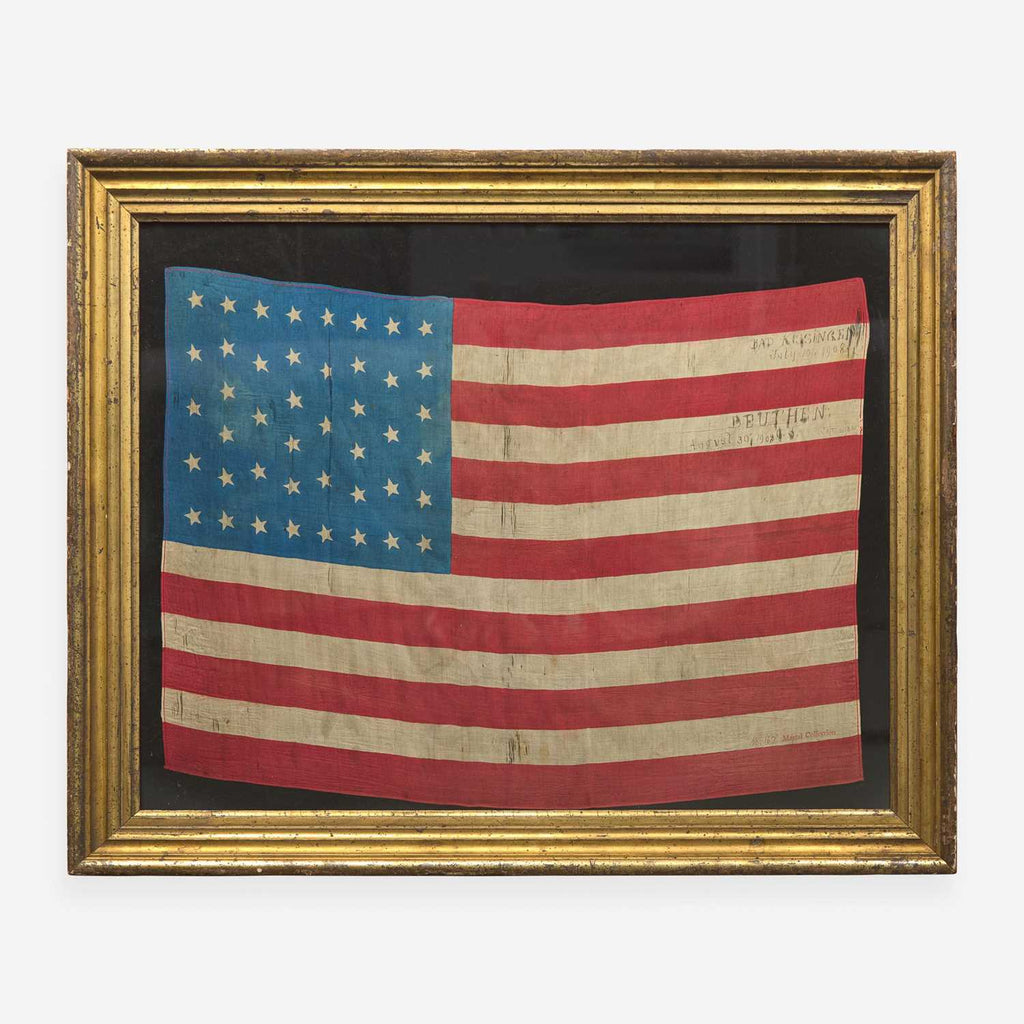 Gallery at Studio Burke DC
Vintage American Flag | 44 Star US Flag | 25.5 by 18.5 Inches
Vintage American Flag | 44 Star US Flag | 25.5 by 18.5 Inches
The 44-Star Flag: This Flag became the Official United States Flag on July 4th, 1891. A star was added for the admission of Wyoming (July 10, 1890) and was to last for 5 years. The Presidents to serve under this flag were Benjamin Harrison (1889-1893) and Grover Cleveland (1893-1897).
The stars printed in unusual, staggered rows of 8-4-4-4-4-4-4-4- 8, the stripes hand-inscribed in ink, "Bad Kissingen/ July 10, 1908" and "Beuthen/ August 30, 1908," and marked, "No. 167. Mastai Collection."; mounted and framed.
18 1/2 in. x 25 1/2 in.
---
Share this Product
---
More from this collection