PRIVATE WATERMARKS.
A Private Watermark provides both security and authenticity.
It cannot be removed, altered, or duplicated.
It is a permanent part of the paper.
It is an extension of your corporate image.
Premium Writing Papers are typically offered in 20 lb. and 24 lb. weights.   Our in house Writing Papers are 32 lb. papers. Watermarks can be produced in either lighter weights or up to 28 lb. writing weights depending on the detail of the supplied art. As a rule, the lighter the paper, the more visible the Watermark.  Our inhouse Writing Papers are without a watermark.  Our clients typically prefer to have no watermark or their own Private Watermark.  
Working with Neenah's CUSTOMARK Paper technique, we can offer our clients a lower minimum for Watermarks.  We also offer Authentic Watermarks produced by Neenah.  Authentic Watermarks require enormous production typically only a possibility for our large Law Firms,
---
CUSTOMARK Paper: Addition Choices for Private Watermarks
We work with Neenah and offer minimum orders as low as 100 pounds.  Most Paper Mills require much higher minimums.  This makes it possible for smaller organizations to have access to Custom Watermarked Papers.
In our own proprietary CUSTOMARK® Paper process, a rubber plate uses a non-alterable solution to transfer the logo, signature mark, or specified image onto the finished paper.
Features and Benefits
Produced through our exclusive off-machine process, a CUSTOMARK Paper can be made in much smaller quantities and at a lower cost than a Genuine watermark.
Even small businesses can enjoy the prestige of a private watermark, along with the security it offers.
Production turnaround is much faster with CUSTOMARK Papers. Orders can be manufactured and shipped in four weeks, subject to the approval of artwork.
While CUSTOMARK Sheets work on a wide range of paper textures and finishes, clean white and off-white shades are recommended to create the most visible mark.
CUSTOMARK Papers from Neenah come in 20 lb. and 24 lb writing weights. As a rule, the lighter the paper, the more visible the watermark.
---
7 Common Placement Options
Genuine Watermark & Customark® Papers can be positioned in a variety of ways within a sheet of paper to fit both security requirements and design elements alike.
To order your CUSTOMARK® Paper, contact your local Neenah sales representative.
---
Wire vs. Shaded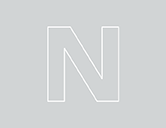 Wire Watermark
A Wire Watermark is typically tin line art or type, and the mark is lighter than the paper. The wire mark appears more translucent than the surrounding paper when held to the light. It appears darker than the rest of the paper when placed on a flat surface. Wire marks are an excellent choice for designs with fine intricate details.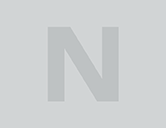 Shaded Watermark
A Shaded Watermark allows for larger areas to be utilized. The shaded mark looks more opaque or darker than the surrounding paper when held to the light and lighter than the paper surrounding it when placed on a flat surface. Shaded designs are ideal for artwork with block lettering or solid images.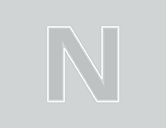 Combination Watermark
A Combination Private Watermark is one that includes both wire and shaded elements, giving the mark more depth and flexibility of design.
---
Traditional "Genuine" Watermarks
The Traditional Genuine Watermark is a pattern embedded into the paper structure itself, pressed in by a roller-mounted die (called a dandy roll) while the loose fibers are still wet -- hence, the name "watermark". Neenah is North America's leading producer of genuine private watermarked papers that are typically used by regional, national, and international institutions including corporations, universities, law firms, and professional organizations.
Features and Benefits
Three styles: Wire, Shaded, Combination
They offer an elegant touch and unique distinction to business stationery, elevating the brand, and enhancing the organization's message.
Reproduces beautifully on all of Neenah's writing papers, including cotton content, post-consumer recycled, and sulfite fiber sheets.
The superior formation and uniformity of which premium papers from Neenah are known - ensure that the watermark appears crisp and clean.
It can be produced in weights ranging from 20 lb. to 28 lb. writing weights.
---
Sheet & Envelope Yield for Minimum Orders
Genuine Watermark
Minimum Order: 2,000 lbs. / 5,000 lbs. (Depending on paper brand)
Determining your paper quantity needs:
Approximate Yield
These 3 items together make approximately 5,000 lbs. of paper
(Based on 24 lb / 5,000 lb. order)
190,000 | 8.5" x 11" letterheads or international size A4 letterheads
105,000 | 8.5" x 11" letterheads or international size A4 second sheets
100,000 | No. 10 envelopes or international size DL envelopes
CUSTOMARK ® Papers
Minimum Order: 100 lbs. / 120 lbs. (8.5" x 11" only)
Determining your paper quantity needs:
Approximate Yield
These 3 items together make approximately 100 lbs. of paper
30,000 | Letterheads or international size A4 letterhead
2,000 | Letterheads or international size A4 second sheets
3,000 | No. 10 envelopes or international size DL envelopes
Approximate Yield
These 3 items together make approximately 500 lbs. of paper
15,000 | Letterheads or international size A4 letterhead
10,000 | Letterheads or international size A4 second sheets
15,000 | No. 10 envelopes or international size DL envelopes